INOVEC fosters collaborative research and innovation to enhance the surveillance and control of vectors
During October, from the 16th to the 18th, Mosquito Alert hosted the workshop titled "Leveraging Participatory and App-based Mosquito-Borne Surveillance Systems in Endemic Regions: Mosquito Alert in Burkina Faso, a collaborative case study," focused on applications for mosquito-borne disease surveillance. The event was held at the Center for Advanced Studies (CEAB-CSIC) facilities in Blanes.
The meeting, held within the framework of the European project INOVEC (HORIZON MSCA), brought together the research community from various centers: the Institute of Research for Development (IRD-Montpellier), the Institute of Hygiene and Tropical Medicine (IHTM-Lisbon), the Institute of Research for Health (IRSS-Bobo-Dioulasso), and the University of Leuven (KU-LEUVEN-Leuven).
Over three days, through different participatory working sessions, the inherent possibilities of mosquito-borne disease surveillance applications and their potential relevance in endemic regions were explored.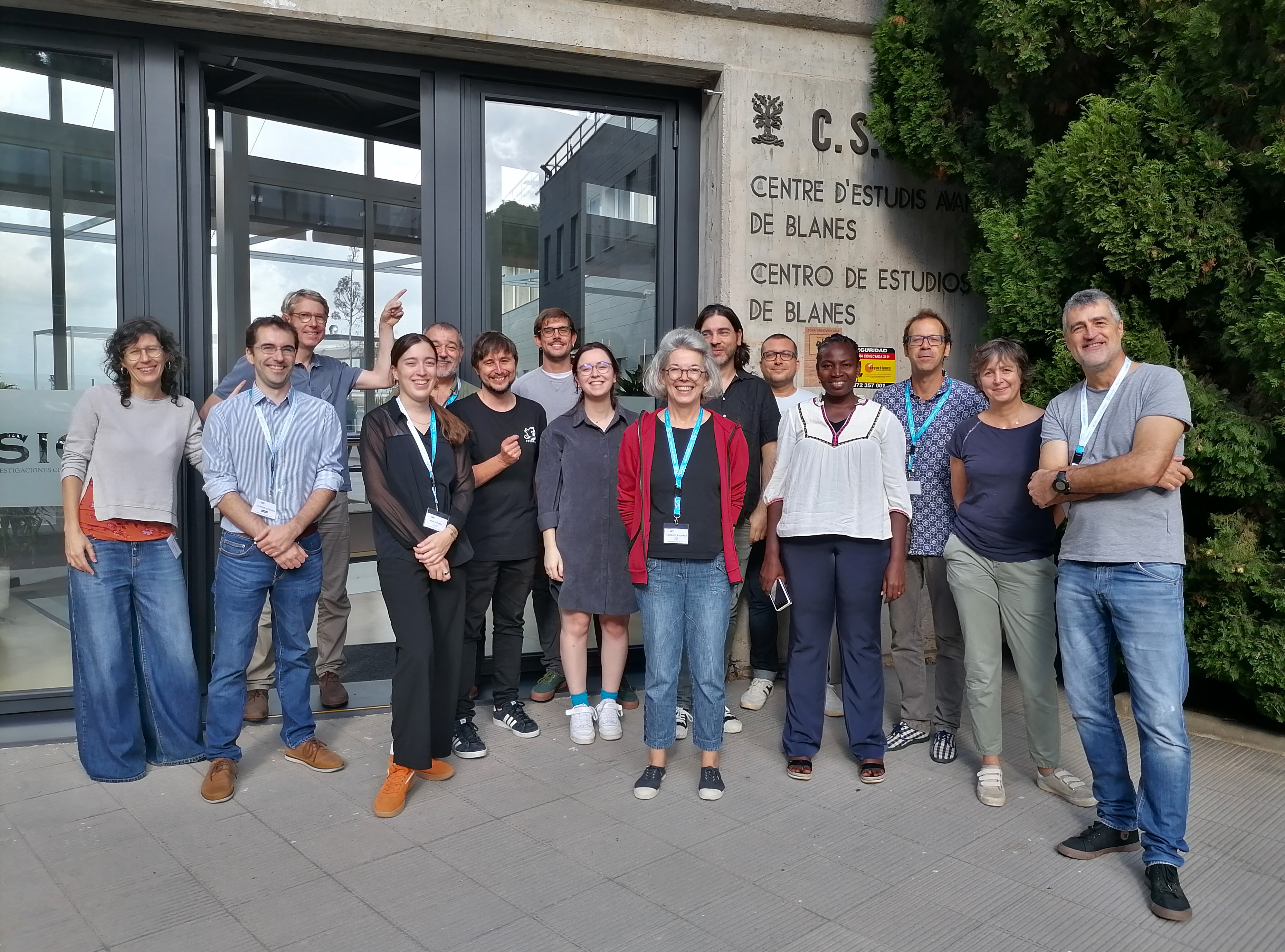 The initial working session focused on presentations by all participants, their respective research centers, and specific study areas. This facilitated understanding of the research experience of the different parties to explore potential synergies and collaboration opportunities.
The second working session was dedicated to explaining the functioning of the Mosquito Alert ecosystem: from the app's operation, communication strategies, to artificial intelligence and the work of the entomology specialist community.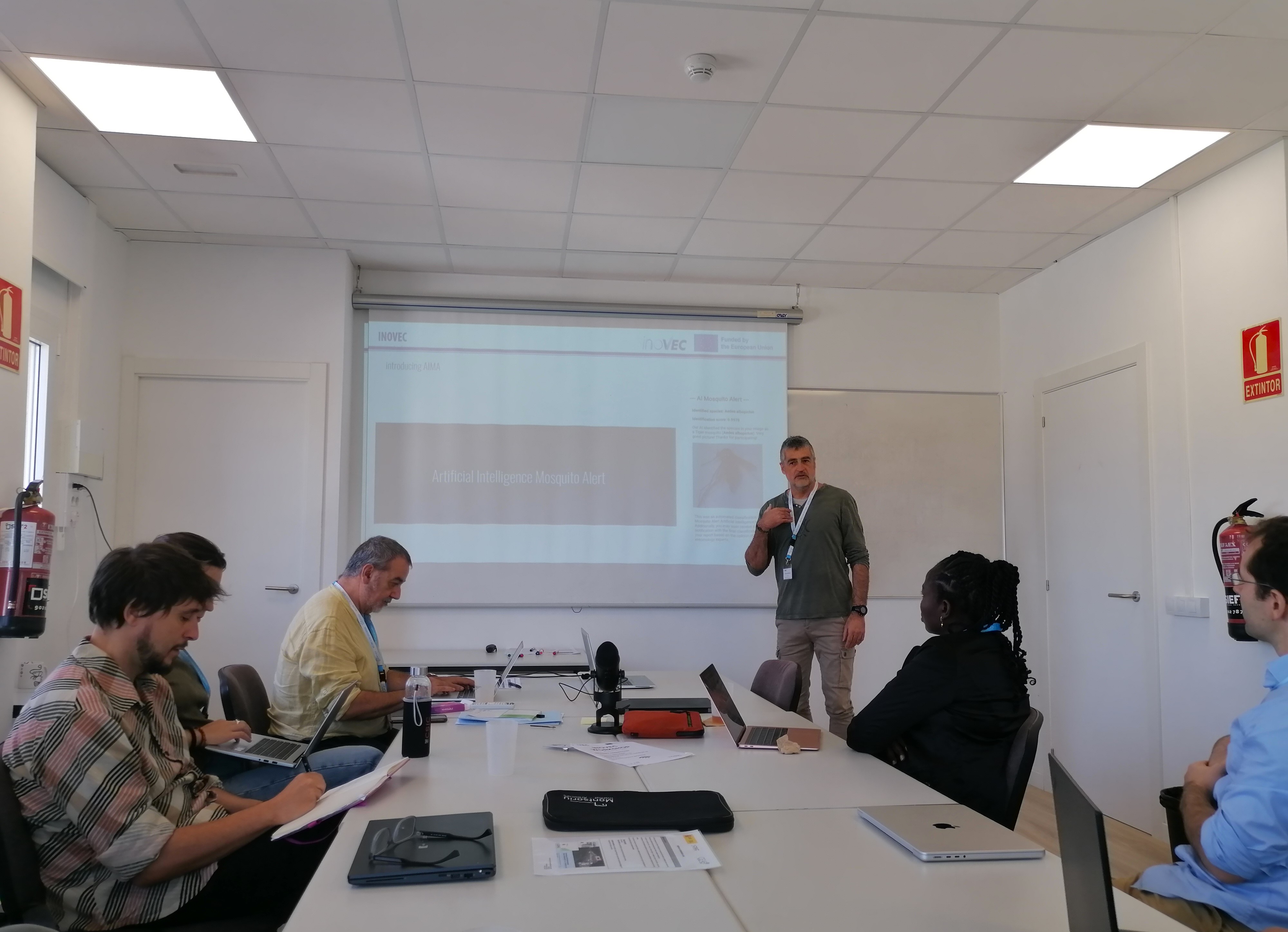 During the same day, the current situation regarding mosquito-borne diseases in Burkina Faso was discussed, presented by Lea Toe, highlighting the contextual differences compared to Europe, with high endemic dengue rates and ongoing mosquito release experiments that require acceptance from the  population. In this context, discussions revolved around how the experience gained in the almost ten years of the Mosquito Alert project could contribute to mosquito control program development and what modifications would be necessary for using the tool in Burkina Faso.
The third working session gathered and continued the debate from the previous day, focusing on improvements necessary to adapt to the needs of Burkina Faso and other countries where mosquito-borne diseases are endemic. In general, a set of ideas and strategies were developed to unify efforts, define technical needs, and propose possible solutions.
These sessions provided a space to establish connections between different centers, to showcase various research efforts, but above all, to highlight existing needs and pathways for future collaborations
More information on the INOVEC project available, here: https://inovecproject.com/